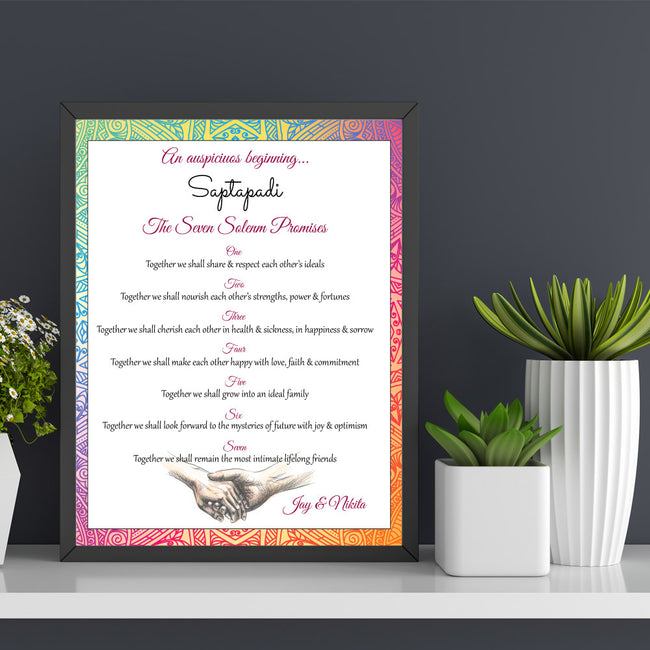 Decorate your walls with Saptapadi - "
The Seven Solemn Promises" posters. The most beautiful part of your wedding which you will always cherish. The bond of marriage unites two loving souls into one. This wedding poster graces the wall with the love that bonds two people. 
A perfect present for the newly wed or the 25th anniversary.
Display a few pieces of framed art or quotes to light up your boring wall. Simple sleek frames go with any decor and any wall.

We give a choice of lamination or plexiglass, the frames are available in 2 sizes.

Laminated frames are sturdy durable art prints covered with a protective UV coating that eliminates glare and gives the print its vivid sharp appearance.

Plexiglass is a non breakable transparent sheet, used in place of glass for its ease of handling and recyclability.

Framed Art

Printed on high quality poster paper

Size: 2 sizes available

Covering: Lamination or plexiglass
Saptapadi- Solemn Promises Poster