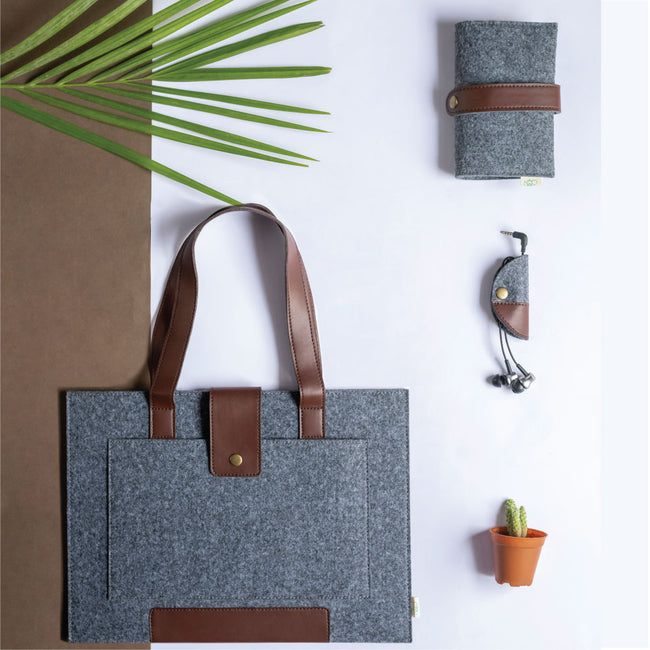 A perfect gift for any occasion, birthday, new job, rakhi, or nothing at all! Buy it for yourself or make someone feel special with these utility products that are stylish and Eco-friendly.
Box Dimensions: 39*26*8 cm, 
Material: Eco-felt and vegan leather
Wash Care Instruction: It is 100% washable. You can hand wash or sponge wash the products with water or use soap for dirty stains . Please do not machine wash .
Color: Dark Grey
 Laptop Bag: 

Dimensions: 34.25 x 25.4 cm
No. of Pocket: 2

Wire Organizer: 

Dimensions: 15.24 x 8.89 cm
No. of Pocket: 2 
Cable organizer organize cables connected to electrical devices. This includes power cables, network cables, audio/video cables, and many others. Managing cables is a key aspect of a clean and safe home or work environment.

Cable Wrap:

Dimensions: 8.25 x 3.80 cm
Felt cable organizers are a small gadget that will help you control clutter in any messy drawer with electronic equipment.
The Tech Friend (Pack of 3)