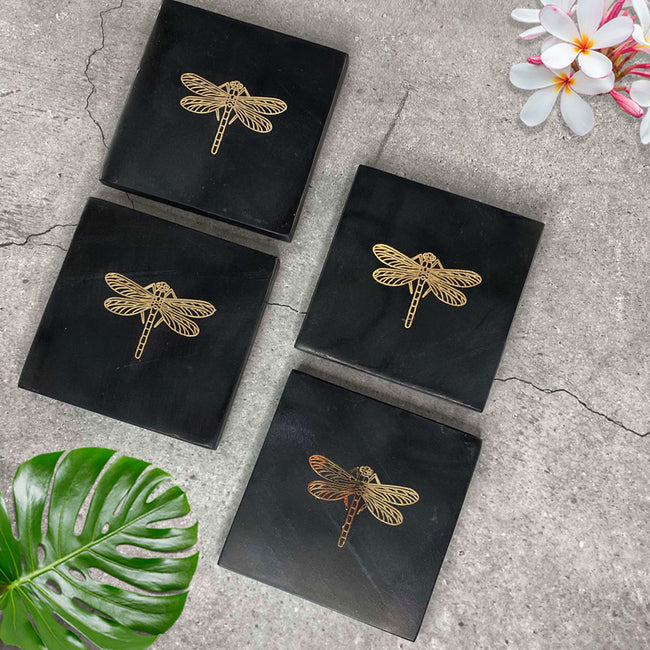 A contemporary and stylish black marble stone coasters with brass dragonfly inlay. Adds a stunning look to your bar table with these beautifully hand crafted pieces.

Give your home an eccentric look or decorate your office or home with our elegantly crafted custom coasters. With an exquisite, visually appealing  & durable design, they make a perfect gift for friends, family for any occasion.
Size: 9.5cmx9.5cm(approx)
Material: Marble and Brass
Color: Black
Color & Texture are natural and may vary
Handcrafted. Made in India.

Dragonfly Black Marble Coasters