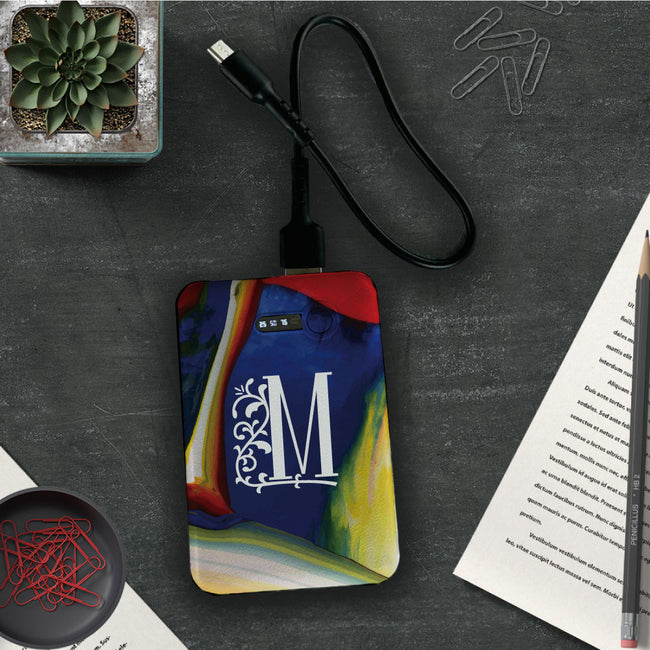 Your Initial Power Bank offers 5000 mah of light weight, portable power, packed into a sleek design perfect for on-the-go use or gifting. This power bank is ideal for charging phones, tablets, and other devices, allowing you to stay connected at all times.
Our personalized power banks scores high on both looks and portability. Whether you are looking for a handy power bank for yourself or gifting it to your friends, family, co-workers or clients, this one tops the list as you can add your name, photo, text or use our our creative designs and personalize it yourself. This sleek and portable power bank can easily fit into your bag. It also has LED light that indicates charging status and is compatible with android and Apple devices. This power bank makes for a great emergency backup device anytime, for business trips, holidays to long days on the go.
Never let low battery limit you again! 
Brand: EVM




2 Years Warranty




Battery 5000 Mah




Size: 92mm(h) x 10mm(d) x 62mm(w)




Print Side: 1