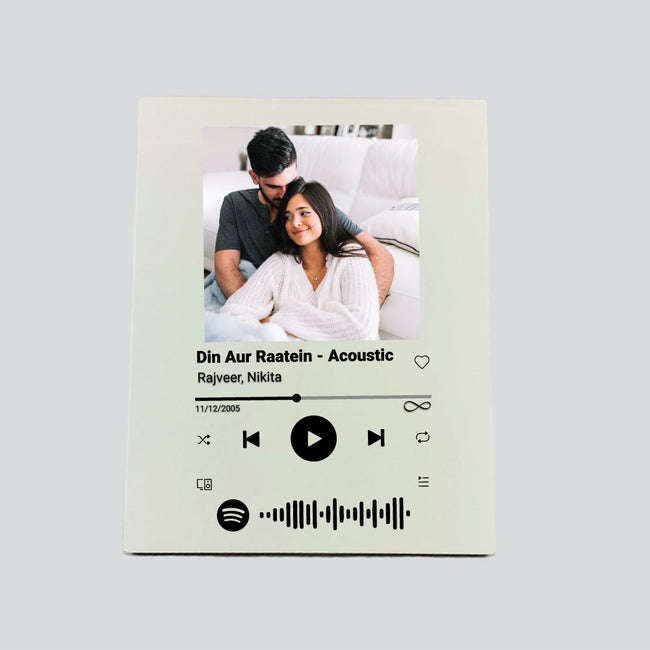 Gift a song to your loved ones! Personalised Spotify plaque with your song and image of your choice. An excellent birthday gift or a keepsake gift.
Add your favourite song (should be available on Spotify), your image, add your names and a special date if you wish to.
How to play the song from the your Spotify Plaque:
This Spotify plaque comes with a stand can be placed on your table, mantel, bedside or even your living room side tables. Gives you instant access to your song or playlist. The plaque comes with a stand, with a 2 way tape for quick placement.
Product Specifications:

Material: MDF Wood
Size : 8x10 inches
Stand & 2 way tape included
For any table top
The plaque does not play the song, the barcode has to be scanned for the song to play on your device. ( Please use the "Detail Tab"  to provide us with Song & artist name for us to get the correct barcode).
The image and text is printed on the product.
You need Spotify app to play the song, please view the video for any clarification. 
Spotify Plaque With Stand- Your Song