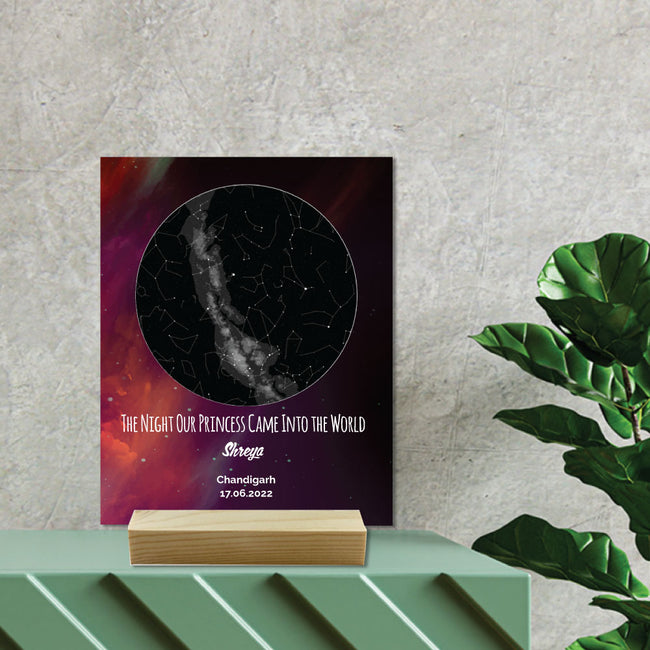 Celebrate a special moment with the Princess Star Map. This personalised map features your date, location and constellation, all made with sparkling glitter mdf and presented on a wooden stand. Make the occasion unforgettable with this timeless keepsake.
What Is A Star Map? An astronomically accurate snapshot of how the stars looked above you on a date and place that is special to you. We print this star map on a glitter base to give it a luxurious feel so you can remember this moment in a timeless piece of art and cherish this keepsake for a lifetime.
The perfect gift for newborn, new parents, birthday or any other special day in your life. Comes with a wooden stand so you can place it with ease anywhere.

Material: MDF Wood 
Comes with a wooden stand
Size : 8 x 10 inches

Color : Pearl White (Glitter Effect)