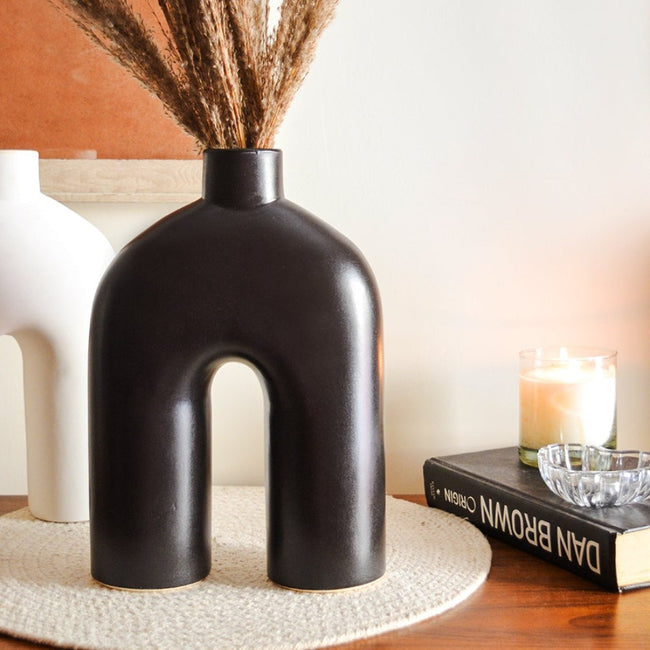 The perfect little vase for any bookshelf, desk or counter top. With a sleek modern design and soft matt finish vase fits in perfectly with any home decor style.
These hand-finished stoneware vases are made in several different simple and modern designs. Available in several different colors, they are great for different types of DRY floral arrangements or as standalone decorative pieces.
Note: This product is handmade and each piece is unique! Due to the differences in displays of computers/laptops/phones, the colors on the product you receive may vary marginally from the colors seen on our website. It is natural for there to be slight blemishes that come from the finishing process of the vases.
Material: Ceramic 
Dimensions: 8" x 3.25" x 12"
Handmade with love in India
Due to the handcrafted nature of the item please expect a slight variation in each unique piece
There might be slight colour variations or air bubble in each piece which is natural to the material of the product
Wipe clean with a soft damp cloth. The ceramic planter can also be washed
Material and finish: Ceramic with Black glaze
Minimalistic Stoneware Vase